---
---
Where strategy meets soul.
For coaches who care deeply about their clients, but want more from their business.
There's a good chance your business is fucked.
Don't worry though, your secret is safe with me.
You've hired the business coaches.
You've purchased the online courses.
You've signed up for every freebie, probably ever.

Yet... something is still amiss.
You've done everything right.
You position yourself on IG as an expert.
You've got the email list.
You've created the freebies.
You've done the launches- of which most have sold out or come realllllly close.

Yet, here you are.
Feeling a bit trapped.
Feeling overwhelmed.
Feeling confused as to where to go from here.

You're doing everything right.
You're doing exactly what you were taught.

What gives?

Your business is fucked because standard
business coaching practices are fucked.

You're aware of bro-marketing, and you're working very
hard to sell and show up in an ethical and non-bro-marketing way.

Is bro-marketing the only reason why business coaching practices are fucked?
Nope.

If we can table that for one moment,
what's missing is that most business coaches will lure you in with a promise of more income, but don't teach you how to actually manage a viable, growing business that's taking up more and more and more of your time.

Starting a business is different than maintaining one.
Maintaining a business is different than growing one.
If your business feels like a tangled ball of yarn that's gotten out of hand, you need to unfuck your business, and it's an entirely different ballgame.


---
---
How do you know if your business is fucked?

You can't take time away from your clients without
having to juggle a bunch of session changes.

You can't take time away from your clients without it coming out of your pay.

When you look at what's supposed to hit the books this month and compare it to what payments actually hit your account- there's a discrepancy.


When you do take time off, you anxiously check your email & DM's.
What if a client needs something?
What if someone is trying to sign up?!


When you do take time off, you feel guilty.
What if my clients think I don't care about them?


You wonder if you're actually helping your clients: are you offering too much?
not enough?

Is this ever going to actually take off or is this always going to feel like a slow and treacherous uphill battle?

It's hard to imagine the future of your business because each week feels like a new trick bag.


You call yourself a "trainer" or "intuitive eating coach" or "coach" before you call yourself a business owner.

You're kinda winging it and hoping for the best. It hasn't backfired yet, so this should be fine, right?

You know there's something missing. You know you and your business are capable of so much more, you're just not sure how to get there or how to make it happen.
You're genuinely trying your best. Your business gets a ton of your time, energy, and attention, and you just want to feel like it's finally paying off and working in your favor.

If your business is fucked, it's ok.
Don't worry.
I've been there, too.
Hi! I'm Christina, and my business used to be fucked, too.
---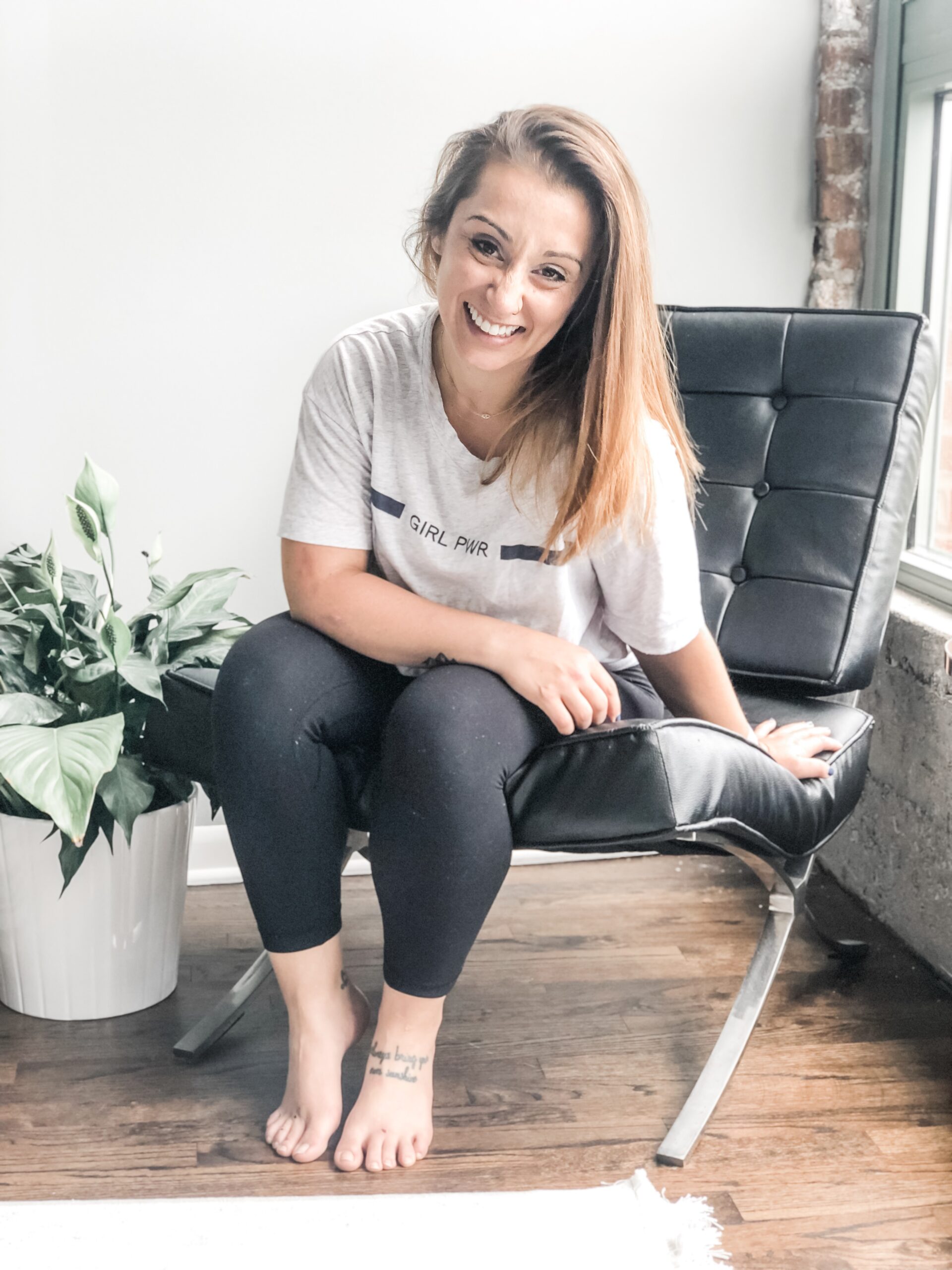 I started my first business out of my single car garage over 10 years ago and haven't looked back since. But, as any successful story worth following would have it, it hasn't been without its fair share of doom and gloom.

After a few years of recognizing that no amount of fitness or nutrition certifications or another movement-based degree was going to give me the insights I needed to run a joyful, fulfilling, and profitable fitness-based business, I decided to get my MBA.
But first, I invested tens of thousands of dollars into online 'business coaches' and.... learned a whole lot of.... nothing.

I had realized that no amount of fitness education was going to give me the tools I needed to actually become a successful business owner and, the majority of business coaches use the same amount of smoke and mirrors as the fitness industry.

In 2015, I began my online business and thought I had secured my one-way ticket to freedom.

I couldn't have been more mistaken.

I was training clients all day long in my garage, then putting together fully customized training programs and coaching my online clients via email for less than $60 per month.

I was run ragged.
I was exhausted.
I was frustrated and angry AF.

The worst part? I was doing everything right!

How could someone be so educated, so smart, and so good at what they do and still feel this miserable as a business owner?

How could I be doing everything right and each night still have the nagging feeling that something was missing?

In 2016, I expanded my business into a 2,000 sqft warehouse gym, changed my business model, burned my entire online business as I knew it to the ground, and reinvented both of my businesses at the same time.

Fitness business is unlike any other business, and I am on a mission to help as many anti-diet fitness professionals reimagine, reconfigure, and rebuild their businesses so that they can move away from burn-out, trading time for dollars, and the hamster-wheel that is all-too-often where we find ourselves in business ownership.

In 2020, I closed my gym in response to COVID. This was only made possible due to the income that my online business had been sustainably bringing in for me over the past 6 years.

UnFYB blends strategy and soul:
merging high-level business concepts and life coaching so that you can finally have the business you've always wanted.

I've yet to come across another fitness-business mentor that has an MBA, let alone over 10+ years inside of the fitness industry while they are business coaching- let alone in a HAES-aligned and anti-diet culture way.
My fitness business is alive and well. This means I'm not telling you something I did 6 years ago- I'm still a fitness professional, and I'm student of my own teachings.

I can't wait to work with you inside UnFYB!
---
-How to create and uphold business policies that are driven by your personal boundaries.
No longer interested in taking clients on the weekends? Sick of working past 9pm because you want to just chill? I gotchu.

-How to legally back up your biz.
With a training from attorney Sam Vander Wielen, we learn about the commonly overlooked legal aspects to running your biz. Do you have detailed payment agreements? This is different than your PAR-Q or liability waiver. We'll go over the details that your payment agreement needs to make sure you're biz is legally legit.

-Offer creation & business models.
There is a 99.9% chance that your offer is.... lacking. You either have too much jammed in there, or the way your business model is structured is messing with your cash-flow, or somewhere in between. We'll do a deep dive into your current offers, and will reimagine a better way that's truly more impactful for your clients' transformation, as well as beneficial to you, your energy, and your bank account.

-How to solidify your ideal client avatar.
Do you have a clear 360-degree view of your ideal client? Or are you still trying to be as vanilla as possible? Chances are, you think you're nailing your ideal client avatar and are still falling short. Your offer(s), your content, and your copywriting all need to speak to one specific person- no more of this Oprah BS where EVERYONE gets a car. No. WHO are you speaking to? What do they need to hear? If you have multiple ideal client avatars, then you need multiple offers, and each one needs to have its own specific content, copywriting, and sales process. We cover that 😉

-Streamline your sales processes.
we'll go over the structure of your offer, and look at which kind of sales process makes the most sense. Should you really be on evergreen enrollment if you have a curriculum based offer? We'll explore that together to make sure that your sales process makes sense for your business, your offer(s), and your goals.

-Secure your cash flow.
Cash is king- and, we need to make sure that your business is set up to ensure some sort of reliable, monthly cashflow. Depending on what your core offer is like, this may mean an overhaul of your entire business model, OR can turn into a back-end offer conversation. Hit a slump in cashflow and need a cash injection? It happens! Do you have a back-pocket offer lined up and ready to go? You may or may not need one! We'll figure that out together.

-Move away from trading time for dollars.
Can't take a break from your biz without it messing up your money? We'll make sure your offers are structured and presented in such a way that you won't be trading time for dollars anymore.

-Marketing and copywriting.
Content creation is a different beast than copywriting. Copywriting is a skill, and it is not self-explanatory. Your content needs to support your copywriting, and your copywriting needs to support your offers. These three things come together in a synergy that comprise the landscape of your entire business. Copywriting is quite literally the way that we encourage someone to either take or not take action when they come across our sales page or even the CTA at the end of an IG post or IG story. This can make or break your business success.

-Delegating.
Have an assistant or a co-coach? Great! Don't have a team member yet? Also great. At some point, you're going to need one! Making sure your hiring and on-boarding process is seamless will be the thing that either makes having team members a total nightmare or takes a whole load of stuff off of your plate, freeing you up to do what you're best at in your business and allows you to enjoy more time outside of business entirely.

-MONEY.
This is probably my favorite part of UnFYB. Without proper money management and systems, no amount of business success matters. We will go over the most important and integral concepts of The Profit First Method (Mike Michalowicz) as well as other important aspects of personal wealth management like High Yield Savings Accounts, Investments, Retirement Funds, etc. We also cover considerations for Taxes. Did you know this course is a tax write off? It is 😉
---
---
> You're not a beginner in business. Your business is making money, you're using IG for content creation and client acquisition, you're comfortable with selling, and have sold out offers before (or come very close!)

> You are aware that business success is not made up of one magical missing piece. Lots of moving parts comprise the health, sustainability, and longevity of your business.

> You're coachable. You're an expert in your industry, but not an expert in business- and you know this. You have a growth mindset, you're prepared to be humbled, to think differently, to be coached, asked to expand and grow, and you're here for it all.

> You have a track record of being resourceful and getting shit done.

> You're not looking for a babysitter. While I am always in your corner, I do not hand-hold or babysit. You will get out what you put in and you will always know where, when, and how to find me- I am available to you so long as you do your half of the work and show up.

> You're career driven. Your business isn't just a fun hobby or something you're doing because you're bored or because it sounds "cool" to do. This is how you make money, support yourself and your family, and your business is how you plan to pad your retirement fund.

>You genuinely love the work that you do and you care deeply about your clients. You are ready for your business to finally give back to you what you so freely give to others.



---
UnFYB is the only live-coached business course that blends strategy and soul so that you can rebuild, reimagine, and reignite your love and passion for your business.
---
"Christina was the FOURTH business mentor that I've hired over the last two years. I was at a point where I still felt confused AF as to who I was serving and how I can serve them in ways they need, while also staying true to MYSELF and not being a cookie cutter of someone else's vision. I had just spent over $3k on another business coach right before I signed on with Christina; in all honesty, what I was thinking was "Well, this is my last resort and if I don't get anything out of this business course, then I'm just done." Well, I got everything I paid for and so much more! Christina was real when sharing her experiences as a business owner and didn't pretend like she knew it all from the beginning like many other coaches tend to do. Christina's course far exceeded my expectations. I went in expecting to have a better business strategy but I gained so much more. Confidence. Purpose. I still think Christina should be the one charging more for her program ;)"

-Melissa Cioffi, DPT
---
---
---
"If you are feeling burnt out by all the work you're putting into your business without seeing any return, this course is for you. If you're feeling like you're speaking to your clients but yet no one seems to be buying your courses/programs, this course is for you. If you feel like you've tried everything to succeed in your business (you haven't), this course is for you. If you need a no bullshit coach that is going to push you into action, this course is for you. If you need a coach that is going to honor your needs, your vision, your business & help you grow that business, this course is for you. This course will challenge the hell out of you & bring out the empowered, successful business owner in you. Thank you, Christina. I would absolutely not be this far in my business without your guidance, your encouragement and your ability to get me to take a ton of action, despite my fears. This course was worth every penny and so much more."

-Kaitlin Brazil
---
---
UnFYB is like an MBA for your online business.
---
We will spend 7 months together looking at the nitty-gritty, super non-sexy parts of your business that no one is talking about on IG, and we will work together to unfuck your business.
---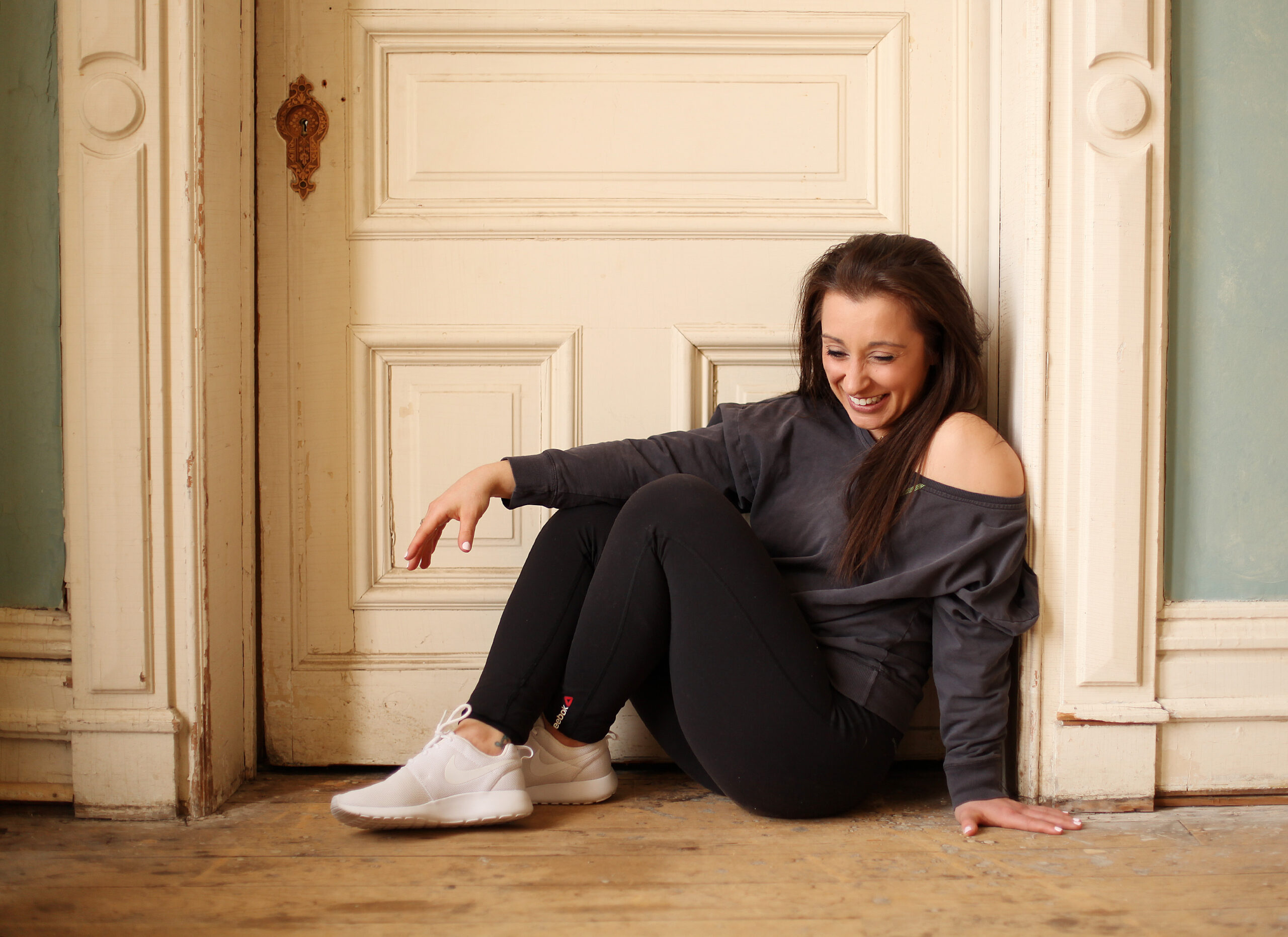 ---
---
---
"Taking Christina's business course has already been a game changer for my business. Christina gives you the ins & outs of how to run a successful business online and provides a lot of support along the way for anything that might feel a little overwhelming. She has helped me to realize where I have been going wrong and how to call myself out on my BS excuses that have been holding me back. I thrive off of having accountability and the group calls each week really helped with that! It was a big deal to invest in this course for myself and I can already tell that it was worth it. I am already looking forward to working with her again when possible!"

-Julie Beedle
---
---
---
-You will submit an application.

-If your application is approved, you will be given the option to pay in full or begin a 7-month payment plan. Pay in full is a one-time payment of $6250 USD. The payment plan option is 7 monthly payments of $893.


-After you are fully enrolled in UnFYB, we begin on November 1, 2021.
On November 1, 2021, you will get access to one week of modules and lessons. These are intentionally dripped out over the course of 7-months to pace your learning and reduce overwhelm and haste. (Haste makes waste, ya'll.)

-There is one large-group call each month. Enrollment is capped at UP TO 10 participants, meaning, you will be one of 10 people- MAX. You are not a number here. You will not get lost in a sea of hundreds of clients.

-You will be assigned 1-2 accountability partners that will remain your partner throughout the course. You and your accountability partner(s) will get one monthly call with me. So, up to 3 folks + me on a call, 60-minutes, 1 time per month. We will schedule these with your availability in mind- and it is absolutely integral that you make it a point to come to your small group calls. I cannot stress this enough.

-You will be invited into the UnFYB Facebook group on November 1.
The Facebook group is meant to deepen your learning and act as interim support that coincides with the UnFYB curriculum. Homework reminders, prompts, and questions will be posted to the group along the way as well.

Our time together ends on May 27, 2022.

TLDR:
-apply.
-we begin November 1.
-modules and lessons are dripped out each week to pace learning
-1 large group call each month, you + 9 other people + me. 2 hours, 1x per month.
-1 small group call each month. You + 1-2 accountability partner(s), 1 hour, 1x per month.
-Facebook group for interim support, homework submissions, community support.
-we conclude on May 27, 2022.
"Christina is rock solid. She coaches in a direct no-bullshit way, but has an amazing way to make you feel comfortable right from the get go. She gives so much knowledge and real-life examples that you know she has walked the walk of this before. She is realistic and manages expectations for you and sets you up for success. She has your back and is your biggest hype girl. I recommend this course 100% and will be keeping my sights set on working with her in the future."

-Natali Kummer
---
---
---
---
---
---
"My business mindset has changed tremendously by taking this course. I now structure my time in a way to allow me to grow my business while working with clients to maintain my monthly income. I was able to take action weekly thanks to the calls and group coaching and support of the other women that were in the course. The social media training was one of the most valuable modules to me and has allowed me to be comfortable showing up authentically to attract my ideal clients. This course has been the best business course I have ever taken because it was personalized and didn't push me to reach other peoples goals. Christina met me where I am in my business and encouraged me to get to my goals instead of creating goals for me that she wanted me to meet. I would 100% recommend this course to anyone in business because it was the best investment I have ever made for my business! It was such a relief to have a coach that was genuine, real, and not afraid to talk about the hard shit that comes with business!"

-Patti Mason
---
---
Working with you has been the absolute best coaching experience (you might remember I've had several).

I can't say enough, not just about the content you provide- your professionalism, your wealth of knowledge, your helpful insights into all the things- but also your humanness. I think it's rare in the coaching world to have both! You are such a light in this field that can feel pretty shitty sometimes. So thanks for being you- and also, for being a phenomenal coach. I feel so lucky to have found you!

-Gretchen Meyers
---
---
---
---
---
"I just wanted to thank you for all your help & advice over these past few months. I can honestly say it's been THE best course I've ever done. The amount I've learnt, and the difference in my confidence from when I first started, is quite astounding. And I wouldn't be where I am now, with an optimistic and clear view of my future business without you. The course itself, and your delivery of it, was second to none. Really easy to follow, in bitesize chunks, and not too overwhelming. the module format & mix of content format. I found the weekly group calls incredibly useful, and the other network members really welcoming and reassuring. This course has also introduced me to a great support network of like-minded female business owners from around the world. Something I have never experienced before and feel very fortunate to now have. I bloody loved everything about my experience and I am missing see yours, and the girls faces every Thursday! (does that sound a bit weird??)"

-El Silcock
---
---
Truly I can't say enough good things about UNFYB and you and it's completely changed the way I coach and show up in my business.

-Caroline Botting
---