Running a business is hard. Mentorship and coaching make it easier.

The health and fitness space is full of just as many (if not more, which is hard to imagine) smoke and mirrors as the business coaching industry, which makes sifting through options, opinions, and resources even harder to manage.

I've been a business owner for my entire adult life. I worked for a big box gym for a total of 6-months before I jumped ship and went fully out on my own and haven't looked back since. It's been a wild, hectic, and wonderful 10+ years!

After investing tens of thousands of dollars on business courses and coaches over the years, here is what I've learned:

-Most business coaches weren't able to build a success fitness or health-based business so they switched to a naturally more lucrative industry: business coaching. This is problematic because if they couldn't build a joyful and profitable business themselves…how can they help you? Sketchy, right? I know. Your business coach should have had success in their business prior to becoming a business coach. A business coach who uses their business coaching business as a way to trick you into thinking they were successful prior is literally running a scam.

-Some business coaches never had any experience in the industry that they claim to be able to business-coach people in… which is potentially even more problematic than the point above.

-Most business coaches are using their income/revenue they generate from business coaching to lure you into thinking you, too, can make millions of dollars selling personal training or something similar. Can you? Maybe. I never have… but, here we are 😉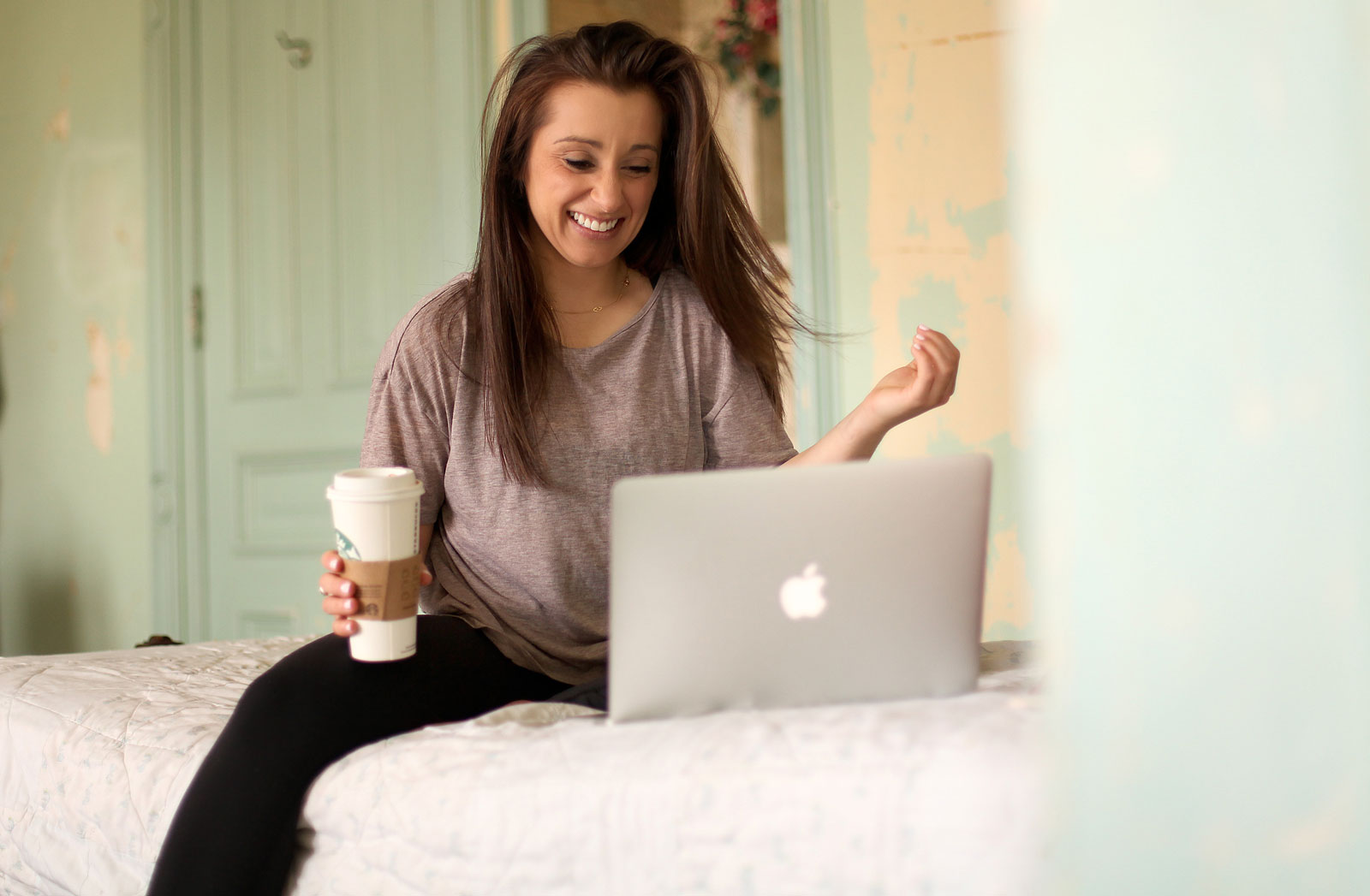 ---
---

In 2015, I graduated with my MBA. After only a handful of years into entrepreneurship, I realized that collecting dozens and dozens of certifications was not the answer to building, growing, sustaining, or even enjoying my business.

My MBA taught me dozens of things. Three of the most important are:

1) The fitness industry is unlike any other industry out there, making most general business advice null and void when applied to things like personal training or similar services like Intuitive Eating counseling.

2) The least Instagram-able business advice is vital to your success.

3) Most people have no idea what it actually takes to run a business.

I began business coaching "under the table" and unofficially in 2016- helping dozens of small business owners ranging from hair salons, tanning salons, lash studios, to real estate agents, and of course- personal trainers. In 2018, I officially started offering fitness and health professional business mentorship after realizing how underserved, yet somehow oversaturated, the "business coaching for fitness professionals" space is.

So, here we are.

I will never promise you that I will somehow magically help you generate hundreds of thousands of dollars effortlessly. That's easy to sell, and you've likely been sold on that promise before.

What I can promise you is that we will partner together to co-create and reimagine your business so that you can reclaim your time, money, and energy while working through mindset blocks like scarcity and fear as well as common myths like "you need more followers on IG to make money."

Hundreds of thousands of dollars are a byproduct of several moving pieces that come together to ultimately form your business, its structure, and its flow.

_______________________________

1:1 business mentorship is incredibly limited, and an application is necessary to proceed to make sure that we are a good fit for one another.

I do not help fat loss or weight loss focused professionals in any capacity. If your business functions off of marketing or the usage of:

-before and after photos
-bodily measurements of any kind including the scale, progress photos, body fat percentage, circumference measurements, etc.
-if you tell your clients that certain foods are good and others are bad


If this is how you operate your business, I am not the business mentor for you.

If you are aware of the harm that an aesthetic-focused business causes and are unsure of how to restructure your business to reflect your newfound beliefs and values, I encourage you to fill out an application. I used to sell fat loss, too 😉 And no, you do not need to sell fat loss in order to have a successful fitness business.

I reserve my private practice for health and fitness professionals who are client-centered coaches, familiar and aligned with the Intuitive Eating and Health at Every Size framework, and who are aware that the thin ideal is rooted in white supremacy and has roots derived from racism.

_______________________________

1:1 Coaching is a good fit for you if:

-> You are just getting started and do not qualify for UnF*ck Your Business

Or

-> You have graduated UnF*ck Your Business and would like to continue building and executing upon what we learned together

____________________________

We will begin with an initial call to establish your baseline of where you and your business are currently at. We will discuss the main components of every business, which may include a combination of the following:


-> Current overhead cost
-> Current revenue
-> Revenue goals
-> Time spent in your business vs on your business
-> Reviewing systems and automation
-> Business model(s)
-> Boundaries and business policies
-> Marketing and copywriting
-> Social media and content creation
-> Email marketing
-> Sales pages and lead magnets
-> Offer creation
-> Client management and engagement
-> Profit First implementation
-> Sales
-> Tax-write offs (pssst, if you're a legal business entity like LLC or S-Corp, you can write this mentorship off on your taxes!)

"Whoa, Christina, that sounds like a lot and I don't have a lot of those things in place!"

That's ok! We will discuss exactly where you're getting stuck in your business right now and will map out a game-plan to execute together based on the hierarchy of your needs and goals.


Things I am not an expert in:
-> Web design
-> Paid advertising (FB and IG ads)
-> Pinterest

If you need website design help or are wanting to explore paid advertising, I am not your gal. I have never used paid advertising in my business, I am not a web designer, and I am not on Pinterest.



1:1 coaching includes:

-> Two one-hour zoom calls each month
-> Access to me via Voxer in the interim between calls. You can send me voice messages, texts, images, etc. and I will reply to each message within 24 business hours


The cost:

1:1 coaching requires a minimum agreement of 4-months
The investment is $897 per month for 4-months.


---
FAQ
---
---
---
---
You can view and submit an application for 1:1 business coaching here.
If the form is not accepting applications, we are at capacity for 1:1 mentorship spots for the time being and I encourage you to check back within the next month or two.

Filling out an application is not a commitment nor a guarantee for acceptance. I do not do sales calls, so no worries- I won't ask to hop on the phone with you to try and "manage your objections", ha!

You will hear back within 72-business hours of filling out the applications.

If you have any additional questions, you can send an email to you hello@christinamontalvo.com, using subject line:
"1:1 questions"

Have one single aspect of your business you want some quick help on? Read more about 2-hour business intensives here.

_______________________________________________



Still not sure? Totally cool. You can grab more of my free business content on the website here.



Want free insights sent straight to your inbox? Hop on The Biz Beehive by

clicking here.